Graduate Success Stories remind us of the power of change through passionate focus
Rock Solid Refuge is an intensive rehabilitation program often leaving our students feeling stronger than they have in years. Character development, decency, and understanding are gained in abundance, and it shows!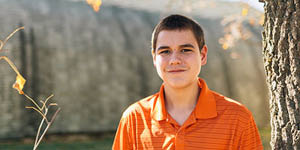 I was often sad and angry and would repeatedly pick fights with my parents. Not knowing what to do, yet wanting desperately to help me, they came in contact with Rock Solid Refuge. To say it was a 'God thing' is an understatement.
Click for More