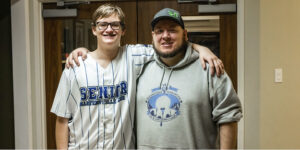 As I grew older, I started to drift away from a Christian lifestyle…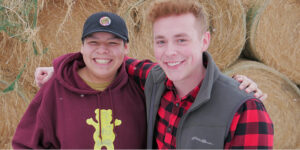 The spiral continued by experimenting with other drugs and drinking. I could not stop…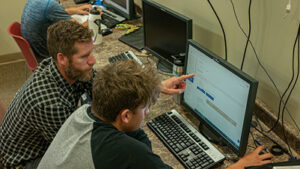 I didn't grow up wanting to be a teacher. I wanted to be a pilot, then an accountant…
Get to Know Us: Edition #4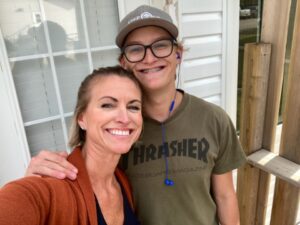 My story begins in July 2004 in Saskatoon, SK.  The first few years of my life were pretty good, until I went to school and started to get bullied.  I dealt with it until Grade 2 when my parents got divorced. It left me feeling abandoned, alone, and that somehow it was my fault.  This led me into a deep depression and the bullying kept getting worse. 
By age 12, I had enough of getting beaten up daily and I started to feel suicidal. I just wanted the pain to stop, so started hanging out with the older and bigger kids.  They introduced me to drugs. One of them handed me a joint, and not wanting to be rejected, I took a pull and all the pain and hurt just went away. I knew I had a new best friend, drugs, and started using every day.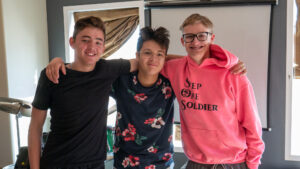 Within a year I was taking hallucinogens, then discovered cocaine, meth and various other drugs to escape from the deep hurt.  From bullying, my father not being there emotionally, and feeling I wasn't deserving of love. It all left me feeling like a defenseless little kid.  I started to fight because it made me feel like I had power. Like I was in control. I started to sleep around and use women as objects, just so I would feel loved. 
One of my best friends died from a drug overdose when I was 16. I had come to a point in my life that I knew I needed to change.  I started going to Narcotics Anonymous (NA) and met Marc Blain, my mentor, who now works at Rock Solid Refuge (RSR). He'd take me to NA and introduced me to his friend, who told me I should go to RSR. 
At first, I was like "Are you crazy? It's a one-year program. I'm not going to that!" Marc, after overhearing me, started talking to my mom about this place, and convinced her.  I admitted I needed help, but never considered the amount of work it would take to get over my addiction.  I finally agreed to go.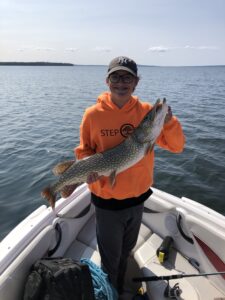 I met another mentor, Paul Cochrane, soon after arriving. He helped me through a lot of my hurt and we connected well.  My first two weeks at Rock Solid were some of the hardest experiences of my life as I detoxed.  I tried to get out of the program, ran away many times, and at the lowest point, I tried taking my own life. 
The staff and students wouldn't let me go because they weren't like average people. They actually cared about me.  It took a few months of wanting to leave, but then I realized these people really cared about me.  Rock Solid began to feel like home. I started to think of them like a family.  It seemed as though the kids liked me and actually cared. They cared if I got better.  I came to Rock Solid at 110lbs and have now gained 75lbs of healthy weight. Most importantly, I found God.  
Psalm 23:1-3 has become life changing. It says: "The Lord is my shepherd; I shall not want.   He makes me lie down in green pastures. He leads me beside still waters. He restores my soul. He leads me in paths of righteousness for his name's sake."
We hope that this content has been informative and helpful. It is our desire to help families and bring struggling teens back together. We encourage you to share this information with others who may be in need.
Our ministry is primarily funded by our supporters, both individuals and churches, who partner with us to bring about restoration in these young men's lives. To join them in supporting Rock Solid Refuge and our ongoing ministry, please click here to donate!
Thank you for your support.