Return to rock Solid - David's Story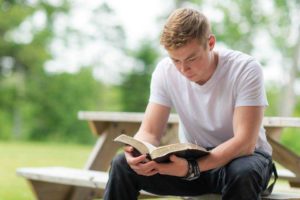 Looking back, I stand in awe of the work that God has done in my life. To maintain my vision it is important to look forward, but sometimes I need to look back and see how God has carried me to where I am today.
On the outside growing up my life looked good, but behind my smile there was the opposite. I chose to live in fantasy for many years trying to pretend I was someone else. It was at rock Solid Refuge that I realized that God has a voice. The Community of Rock Solid was something I could never forget even after I returned to New Brunswick.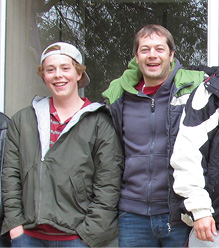 When I returned home the things I decided not to face at Rock Solid bit me fast. For years I let Cocaine take priority, led many people down the wrong path, and pushed my family farther and farther away. The picture of my life in my head did not compare to the shy, paranoid, suicidal, guarded boy that I was. All throughout these challenges, though, the only people I felt safe to talk to were all the way in Saskatchewan at Rock Solid.
A big part of what started my recovery is the support of the Rock Solid staff, even after all those years. With their encouragement, I went through the 10 month Village of Hope program in New Brunswick, and even stayed on for a few years of Leadership Development and Addiction Recovery training. It has been a privilege to serve at Village of Hope and learn how to live in the battle.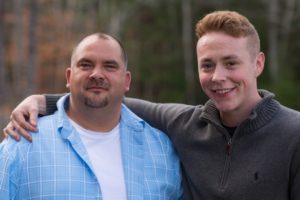 The last 3 years of sobriety has been an amazing example of God's grace.
I always had a desire to help teens with my life, and through much reflection and prayer I know that God is leading me back to Saskatchewan. I expect there will be lots to learn, but I truly believe God's investment in me at the Village of Hope will show fruit as I head back to Saskatachewan and join the Rock Solid Refuge team as a staff intern.
Thank you for your support
We hope that this content has been informative and helpful. It is our desire to help families and bring struggling teens back together. We encourage you to share this information with others who may be in need.
Our ministry is primarily funded by our supporters, both individuals and churches, who partner with us to bring about restoration in these young men's lives. To join them in supporting Rock Solid Refuge and our ongoing ministry, please click here to donate!
Thank you for your support.