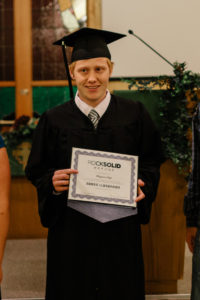 I started struggling with depression around the age of seventeen, and that led to trouble with the law. My parents asked me if I would go to Rock Solid Refuge for help. I really wanted to turn my life around, so I knew this was the best thing for me.
My year at Rock Solid left me with great memories, and I built good relationships with the students and staff. My mentor, Micah, really helped me change my life around. He met with me every other week,
spent time with me, and talked with me. He taught me about God and how I can do things better. He helped me with my depression.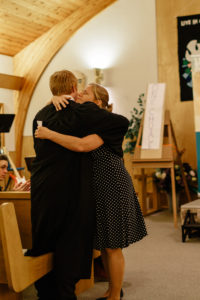 I'm grateful to the Rock Solid staff for all they did for me and especially to the school staff for helping me achieve my grade 12 diploma.
Since I graduated from Rock Solid Refuge in October of 2016, I have a stronger relationship with my family and a better relationship with God. I'm more mature in handling responsibilities.
I'm working as a receptionist at an accounting firm, dealing with phone calls and tax preparation. I have applied to the degree program at the University of Winnipeg to study Business and Administration.
I am thankful that Rock Solid was willing to work with me and thankful for the staff who care a lot for all the students.