Family Camp at Lac Pelletier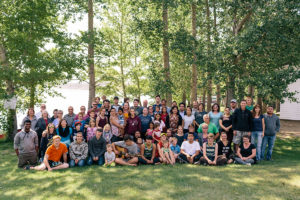 Rock Solid Refuge Family Camp is extremely valuable to our recovery program, bringing our students and their families
together to rebuild and strengthen relationships in a safe
environment. It is a unique opportunity for Rock Solid staff
and the families to get to know one another, participating
together in meals, sessions, chapel, sports, games, and
meaningful conversations. It is a time of refreshment,
encouragement, and learning, interspersed with fun and activities for everyone.
Why family camp is so important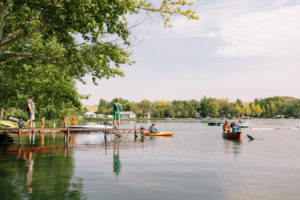 Family Camp allows time away from pressing demands. Time to process thoughts and feelings. Time to heal relationships and resolve tough issues. Time to contemplate God's Word
and what it is to trust Him fully.
Family Camp provides a holistic approach to overcoming the challenges our students and their families have faced. Our 2017 guest speaker, Dr. Charles Redwine, with 27 years' experience in youth addictions, brings invaluable insight and practical methods for family living and raising teens from a biblical perspective.
The cost of Family Camp is $9,300.00, which includes camp rental, food, speaker and other related costs. Parents contribute to our overall expenses, but your financial assistance is greatly appreciated.
"(I) Loved the campfires and opportunities to witness the relationships (the Holy Spirit at work) through healing and reunification of so many families. Many blessings to behold. I am grateful for everyone." - Rock Solid Refuge parent
"A highlight was seeing how these boys truly wanted to be with their families." - Rock Solid Refuge staff
"Family camp was fun. It gave me an opportunity to talk to my parents and spend time with them... I experienced how I've matured through...my  interactions with my parents [and] other  students...and was able to forge some great friendships. I appreciated all the fun activities we did and wish I could go again next year." - Rock Solid Refuge student