March Quarterly Introduction
Dear friends,
I recently went with some of my family to the hit movie "Instant Family".
It is based on a true story about a couple who suddenly realize that their lives have been quite self-focused and desire to change this by adopting a child. Their social workers encourage them to attend an adoption fair and look for a child to adopt.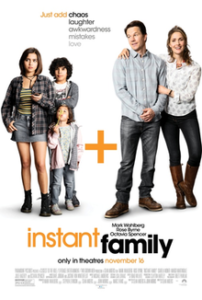 Here they meet a group of teens who inform them that no one wants to adopt teenagers, they are too much trouble. Pete and Ellie, the couple, feel a tug on their on their heart and take a risk. They invite Lizzie, the teen, into their home.
It turns out that Lizzie, who is in foster care because her single parent addict mother almost burned the house down when she was high, has two younger siblings. Not wanting to break the family up, Pete and Ellie take in all three children.
There is lots of humor in the story, but there is more struggle, more heart break, and more challenges than most people want.
In Canada in 2011 there were 47,885 children in foster care. Today there are over 65,000. Roughly 40% of them are teenagers. These are the Lizzies, the ones with baggage that no one wants.
In Saskatchewan and Manitoba there are over 15,000 children and teens in foster care. Every province is affected. Some experts call this a crisis. Whose responsibility is it to help them?
In the book of Luke, chapter 15 Jesus presents three parables. The Lost Sheep, the Lost Coin and the Lost Son.
It is interesting to me that in all three he uses the word LOST. Why not misplaced, missing, gone. Why LOST? I think it is because the word LOST is more dramatic, it has a sense of urgency, it is a call to action. So the shepherd leaves the flock to search for the lost sheep, the woman carefully looks for the lost coin, and the father waits eagerly for the lost son to return.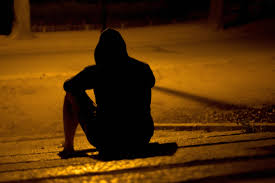 65,000 young people are in foster care in Canada because they have experienced some form of loss or of being lost.
At Rock Solid Refuge we are not equipped to take care of all 65,000. But the ones we do have are the lost ones, teenagers, that many have given up on. They are young people with tremendous potential. They need a chance to realize God's plan for their lives. They need someone to believe in them.
God is in the finding business. Your prayers, finances, gifts of food and service are essential for our ministry to the lost. You are the reason we are able to do the work of helping restore wholeness to the lives of so many youths that the world is prepared to give up on.
Thank you for your continued support. It is our great privilege to present the message of Jesus to those who are lost and in need of being rescued. God loves them and so do we.